27 Jun 2022
34th Bienal arrives in new cities: Campos do Jordão and Belo Horizonte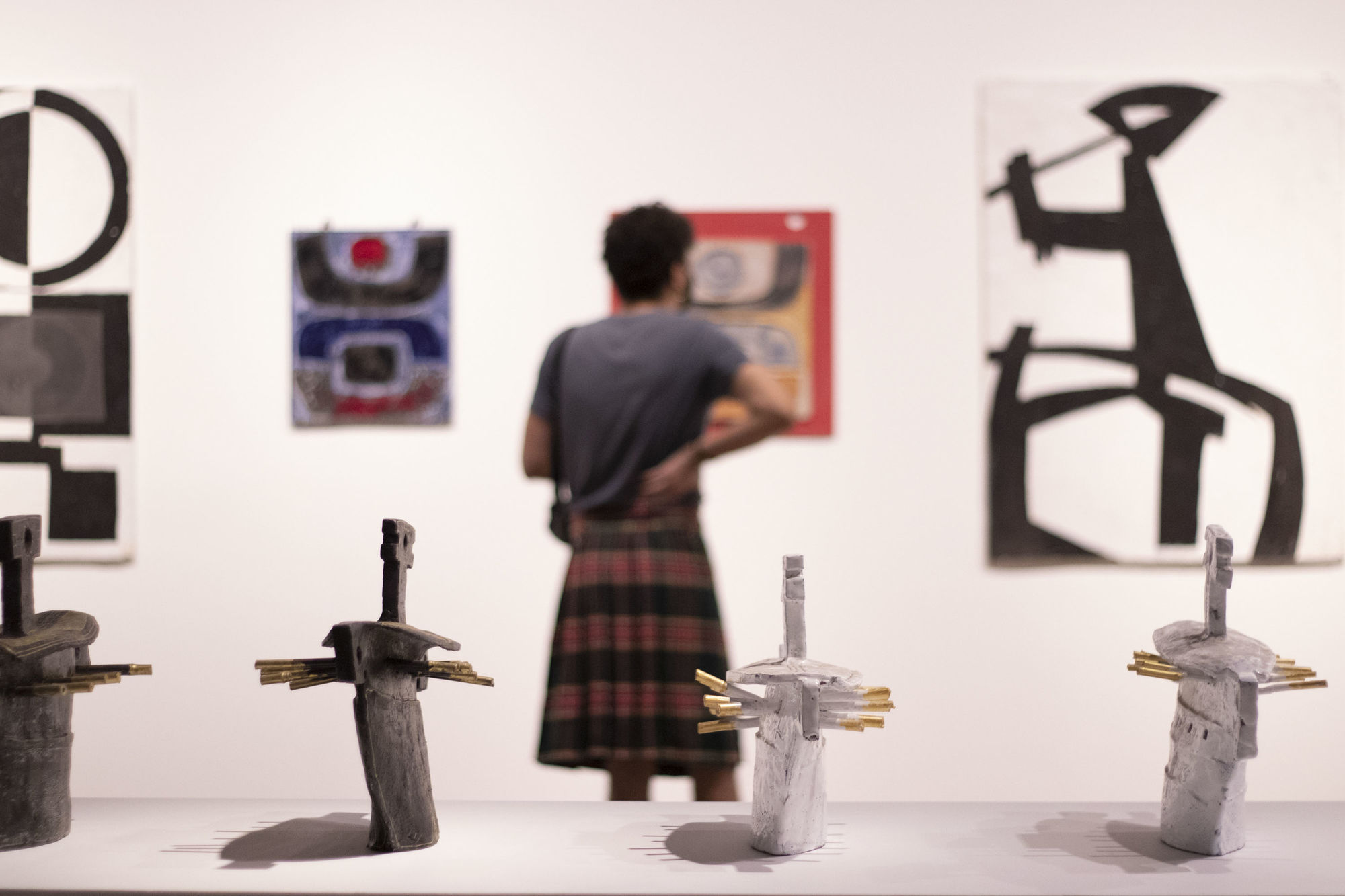 Traveling exhibition program reaches new corners of the country
After visiting São Luís (MA) (finished on June 12), Campinas (SP) and São José do Rio Preto (SP) (both until July 31), the traveling exhibitions program for the 34th Bienal de São Paulo – Though it's dark, still I sing, arrives in Campos do Jordão (SP) and Belo Horizonte (MG), in partnership with the São Paulo State Government, through the Secretary of Culture and Creative Economy, and with Fundação Clóvis Salgado, through APPA Arte e Cultura, respectively.
For 2022, the exhibitions were designed based on statements, which are themes or objects with relevant histories that bring together works and artists, encouraging the public to reflect on the subjects presented. This year, topics such as colonization, racism and indigenous issues are part of the discussions addressed.
For the first time in Campos do Jordão (SP), the exhibition takes place at Palácio Boa Vista and the tour presents the statement Cantos Tikmũ'ũn, bringing together works by the artists Alice Shintani, Ana Adamović, Anna-Bella Papp, Daiara Tukano, Eleonore Koch, Jacqueline Nova, Luisa Cunha, Noa Eshkol, Regina Silveira, Sebastian Calfuqueo and Victor Anicet. Click here for more about this exhibition on the 34th Bienal hotsite.
In Belo Horizonte (MG), the tour takes place at Palácio das Artes and will be based on three statements: The Sino de Ouro Preto, The Portraits of Frederick Douglass and A Ronda da Morte by Hélio Oiticica. The city receives works by the following artists: Ana Adamović, Andrea Fraser, Anna-Bella Papp, Arjan Martins, Clara Ianni, Daiara Tukano, Daniel de Paula, Eleonore Koch, Jaider Esbell, Lothar Baumgarten, Lydia Ourahmane, Neo Muyanga, Nina Beier, Noa Eshkol, Paulo Kapela, Regina Silveira, Sebastián Calfuqueo and Tony Cokes. Learn more about the exhibition here.
Palácio Boa Vista
Campos do Jordão (SP)
June 29 – July 31, 2022
Av. Adhemar Pereira de Barros, 3001 – Alto da Boa Vista, Campos do Jordão (SP)
Wednesday – Sunday, 10am to 12pm; 2pm – 5pm
Free entrance
Palácio das Artes
Belo Horizonte (MG)
5 July – 25 September, 2022
Av. Afonso Pena, 1537 - Centro, Belo Horizonte (MG)
Monday – Saturday, 9am – 9pm
Sunday 2pm – 8pm
Free entrance